"Dedicated to Serving God and Country"
From the first day of its founding as Brueggemann Trucking Company in 1901 by Ben Brueggemann, serving God and County has been more than just our motto; it's what we strive to do every day.
We believe that our community, as well as our county, is best served when God is honored and His laws are obeyed publicly as well as privately. To this end, we endeavor to illustrate and promote good morals in all our business dealings, and we seek to do the same in serving our community.
The Brueggemann family has lived this motto through two world wars and the Great Depression, from the days of horse drawn carriages through the advent of the internal combustion engine. 
This is our history: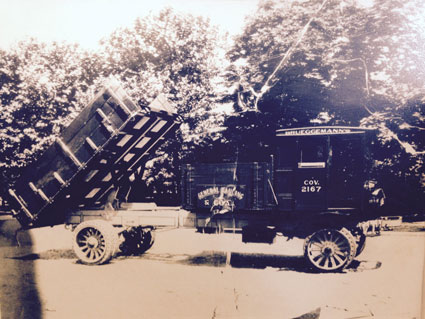 In 1901, Ben Brueggemann founded Brueggemann Trucking Company, a horse-drawn freighting business in Covington, Kentucky. When Ben died during the influenza epidemic of 1918, Lawrence, his eldest son, was entrusted with continuing the family business.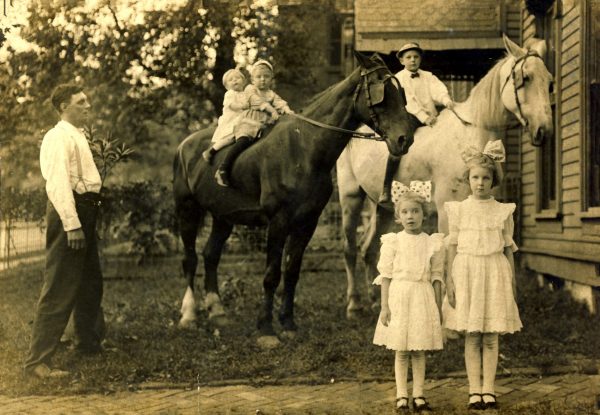 Ben Brueggemann, standing, and his children.  Lawrence, his eldes son, is seated on the white hordse (circa 1910).
1918 - Lawrence Brueggemann
Lawrence Brueggeman, born in 1901, inherited Brueggeman Trucking when he was just 16 years old. While supporting his mother and younger siblings, Lawrence successfully led the company through the Great Depression and World War II.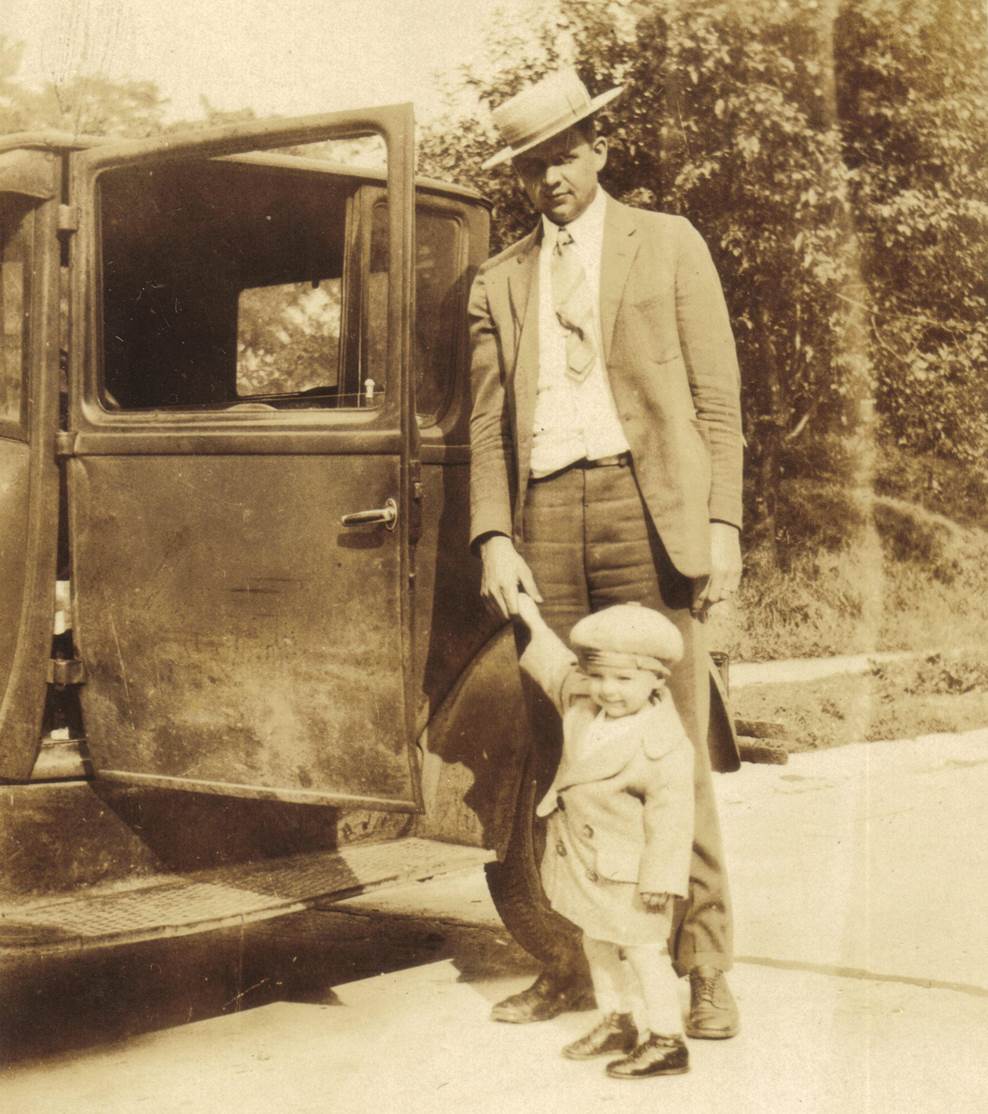 Lawrence Brueggemann and his son Bernie (circa 1930)
1934 - Bavarian Trucking Company is Established
After selling most of his assets and avoiding bankruptcy after government contractors defaulted on payments, Lawrence reorganized the company in 1934, which was then operating out of the old Bavarian Brewery which was closed due to prohibition.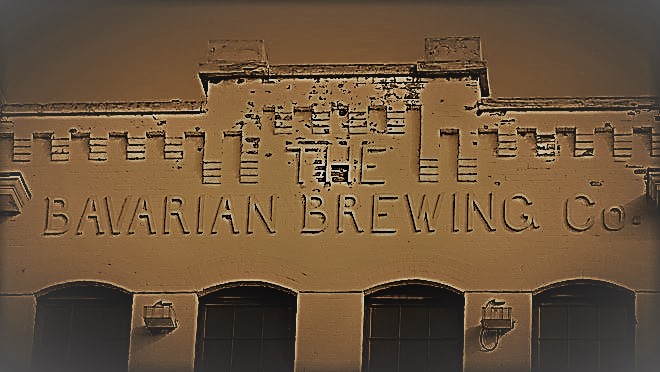 1950's - A changing Industry
After Prohibition ended, Bavarian relocated to a small garage in Sanfordtown and operated as a gravel and freight hauling company into the 1950's.  Recognizing the growing need for waste disposal services, and leveraging Bavarian's existing excavating services, Lawrence transitioned Bavarian into the waste hauling business in 1959.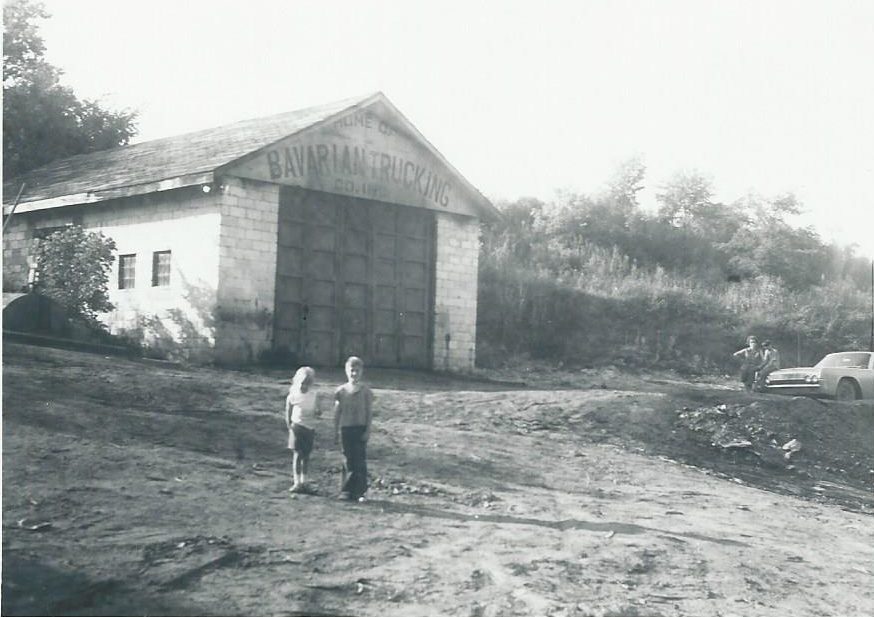 1934 - Bernie Brueggemann
After guiding the company for more than 50 years, Lawrence appointed his son, Bernie, as president of Bavarian in 1969
Bernie (center) stands with his father and his five sons in front of Bavarian' fleet of trucks.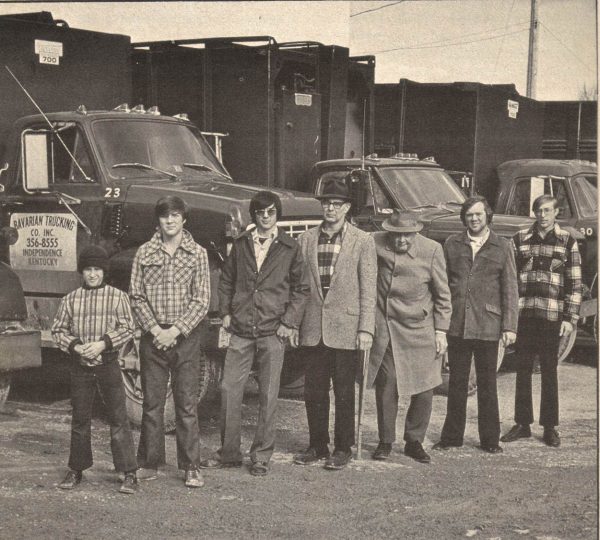 1972 - 1995 Independence, KY
With the development of I-275, Bavarian was forced to move from Sanfordtown to Independence, KY.  While the company was headquartered in Independence, Bavarian continued to solidify its position as the most reliable and customer focused waste hauler in the region.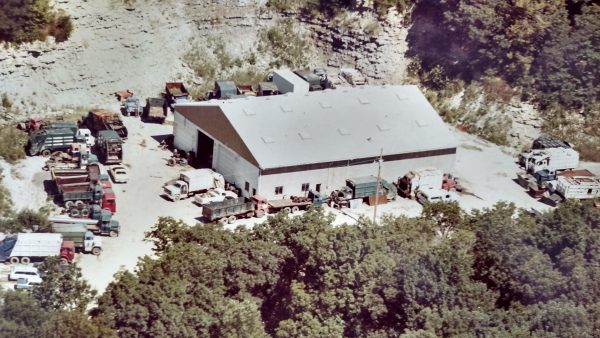 1973 - Bavarian opens its Walton, KY location
In 1973, president Bernie Brueggemann purchased our current 461-acre site near Walton, KY and began Bavarian's modern era. Bavarian would operate from both Independence and Walton until 1995.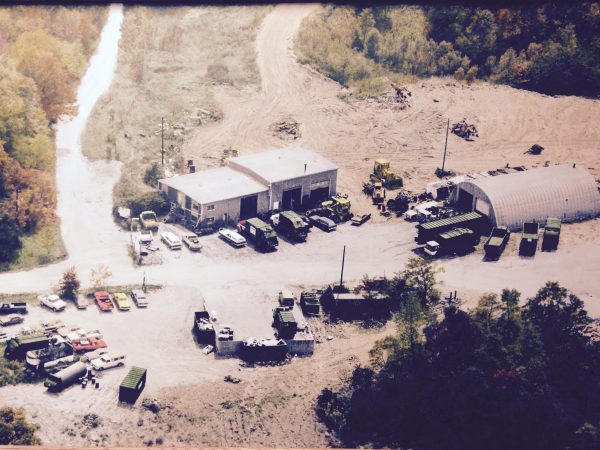 1999 - Jim Brueggemann becomes President
After 30 years as company president, Bernie passed the presidency to his son, Jim Brueggemann, in 1999.  Jim continues to lead Bavarian today and is aided by his sons, much as his father and grandfather had been by theirs.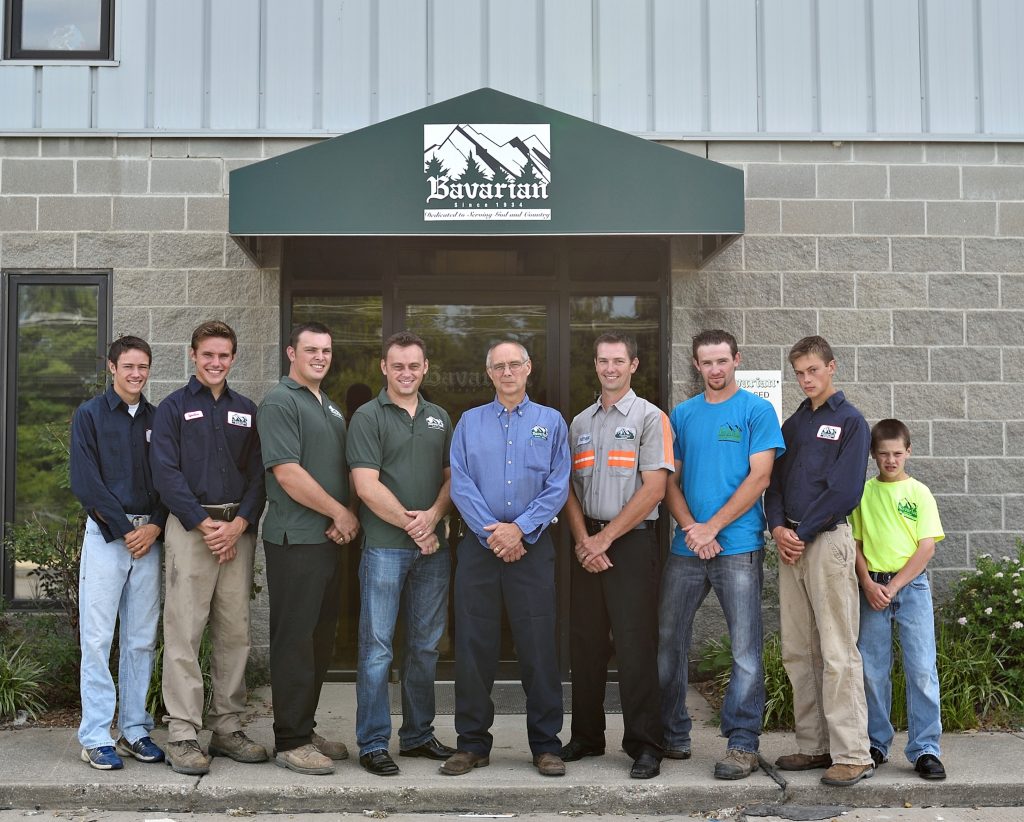 2003 - Bavarian enters the Energy Sector
Demonstrating our commitment to sustainable business practices, Bavarian became the first landfill in Kentucky to collect the methane gas produced by the landfill. This gas is piped to East Kentucky Power Cooperative's onsite power plant. Thanks to Bavarian, converting landfill gas to energy is now the industry standard in Kentucky.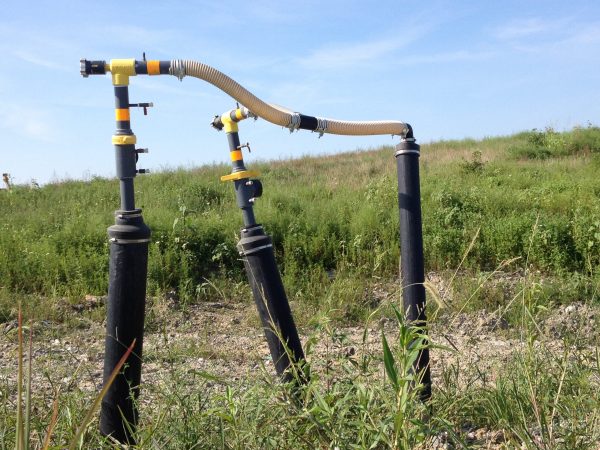 2013 - Bavarian exits Residential Service
Bavarian proudly served all the waste disposal needs of both residential and commercial customers for 64 years until 2013 when Jim Brueggemann recognized that modern waste collection services had left behind customer service in favor of depersonalized automation. Unwilling to compromise Bavarian's famous personalized customer service, Jim decided to sell Bavarian's residential collection services.  Bavarian still offers rolloff dumpster and waste disposal services.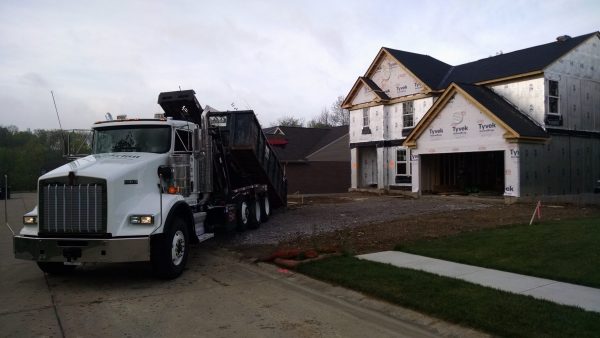 2016 - Bavarian's Energy Expansion
After having become an industry leader in landfill-gas to energy, East Kentucky Power Cooperative's onsite power plant expanded in 2016. Bavarian now boasts the title of largest landfill-gas to energy facility in Kentucky. This is even more impressive considering the smaller size of Bavarian compared to other landfills in KY.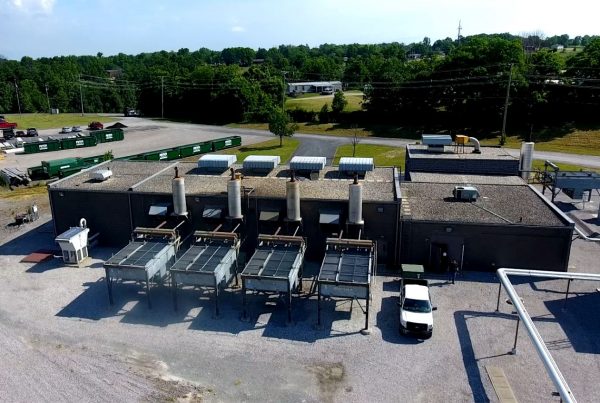 Although Bavarian has grown to offer services throughout the tri-state area of Kentucky, Indiana, and Ohio, we have remained a family company and are still guided by the same principles held by Ben Brueggemann back in 1901 when a handshake between honorable men was as binding as any contract.  At Bavarian, we always offer our best price and best service to each and every customer.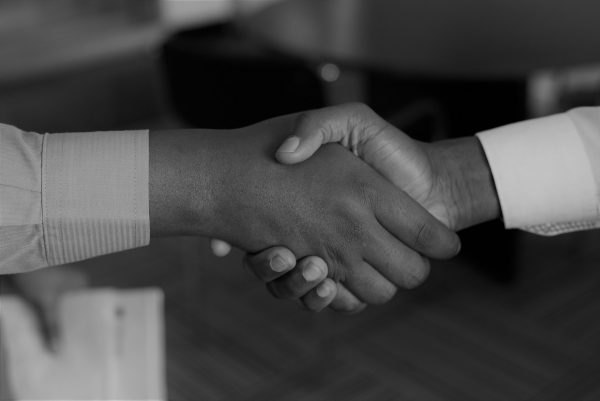 Dedicated to Serving God and Country
At Bavarian, serving God and Country is more than just our motto; it's what we strive to do every day.