Renewable Energy
Bavarian Waste prides itself with five generations of environmental stewardship.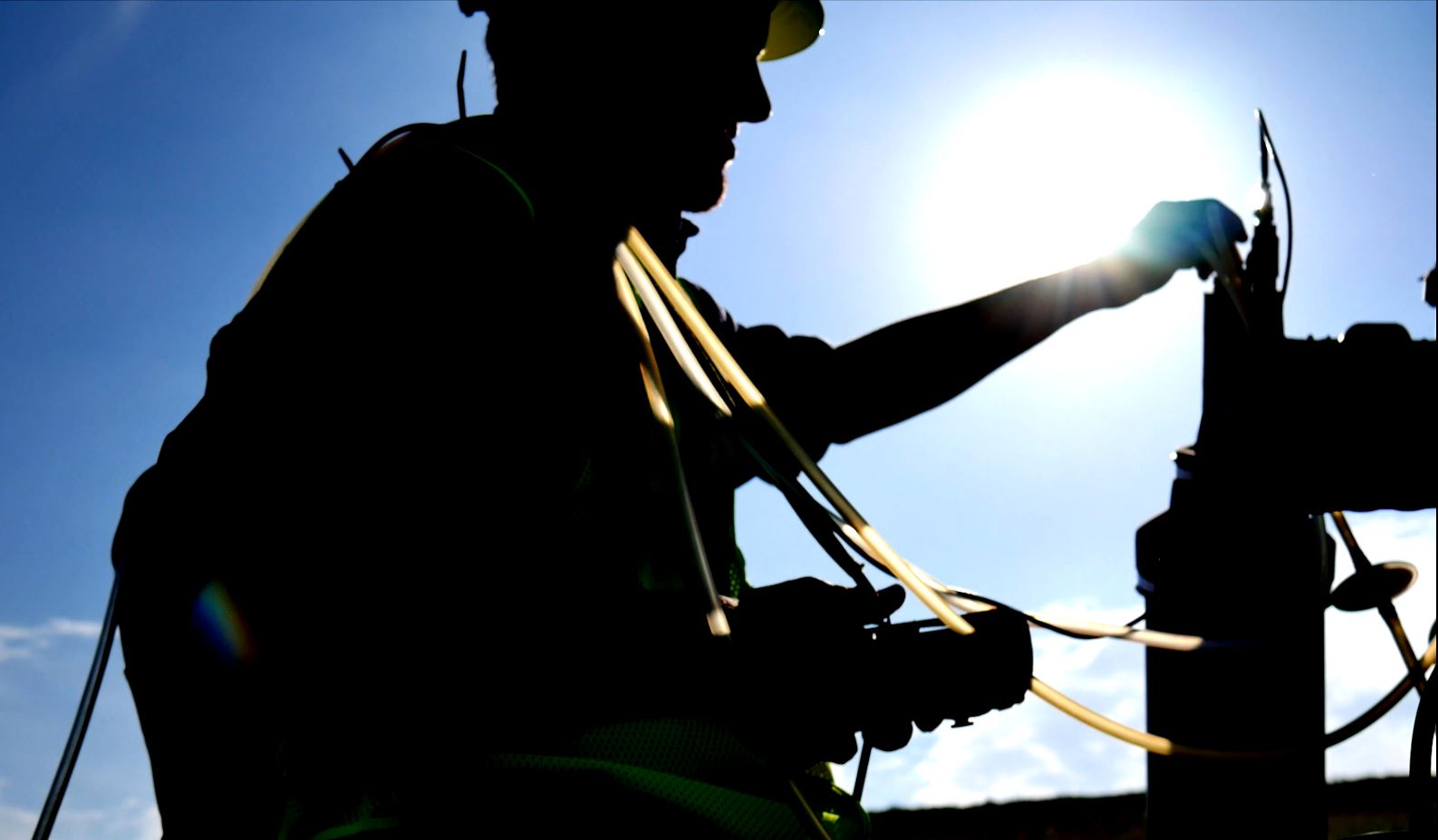 In 2003, Bavarian joined forces with East Kentucky Power Cooperative to become the first landfill in KY to convert its landfill gas into electricity.  By doing this, Bavarian redirects harmful methane gas from entering the atmosphere. Instead, the gas is collected for beneficial reuse through the electric power plant. In 2016, EKPC's power plant at Bavarian expanded. Now Bavarian boasts the title of largest landfill-gas to electricity facility in Kentucky. This title is even more impressive, considering the smaller size of Bavarian compared to others landfills in KY.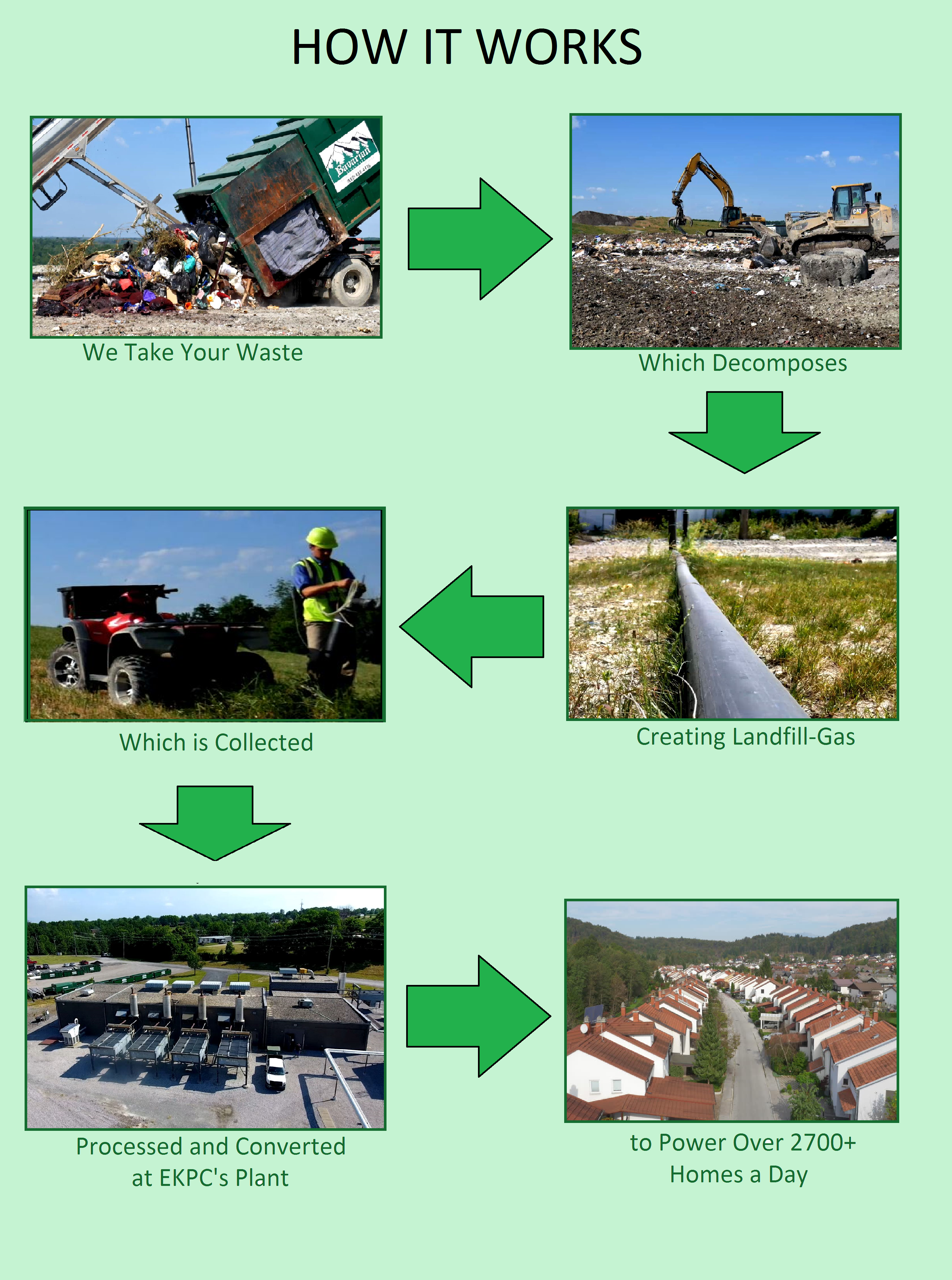 Interested in a Site Tour?
Please Fill Out Contact Form below:
"This is resource recovery at its best, It's not only efficient but clean, and transforms our landfill into an energy factory, as the garbage decomposes we extract the typically undesirable gas for a fuel source that EKPC can use to generate electricity, Bavarian has enjoyed an excellent relationship with EKPC through the years, and we're thankful to be expanding that today."
-Jim Brueggemann, President of Bavarian
on the recent plant expansion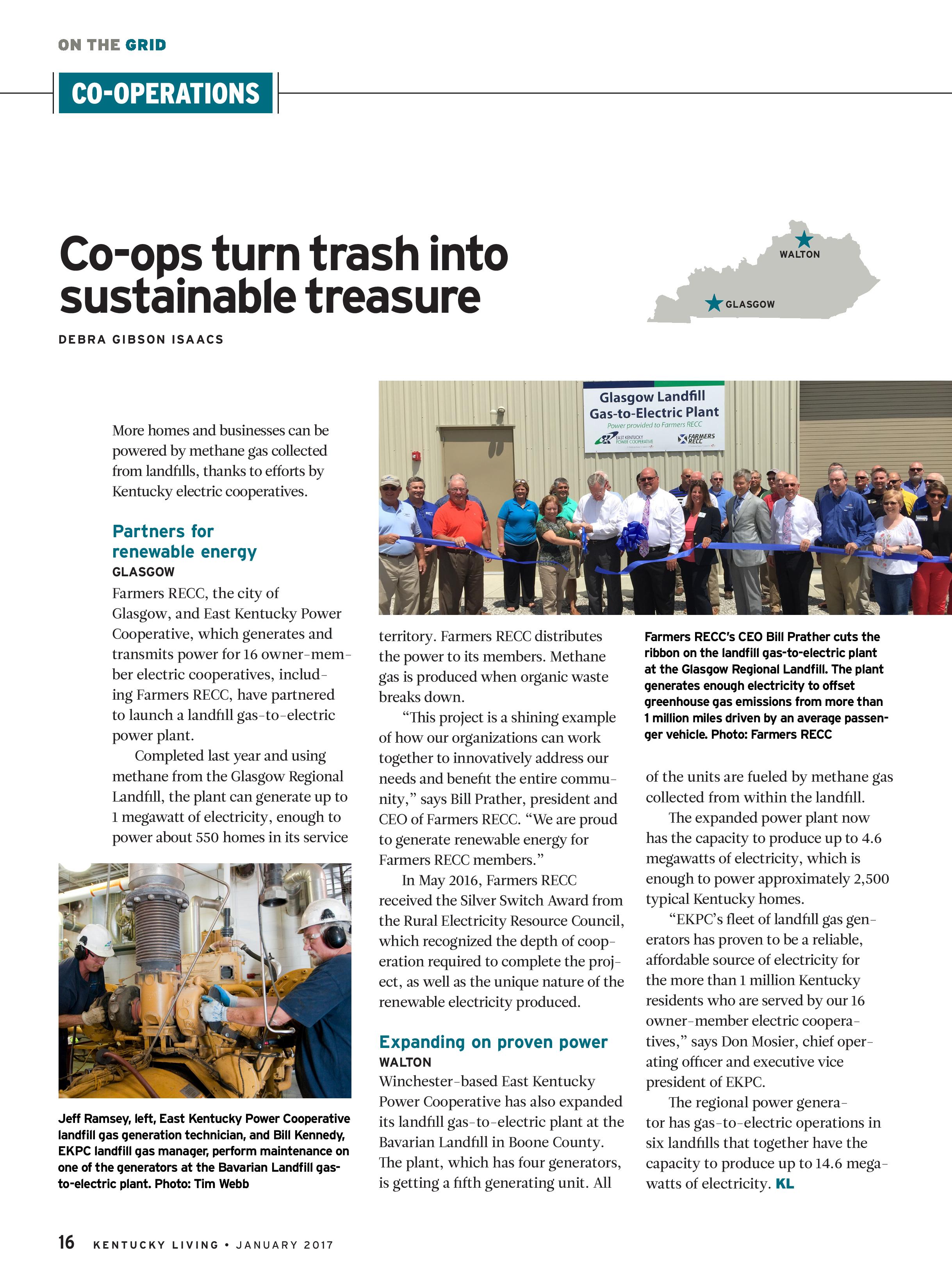 "This plant will be a leader for the entire southeastern United States…it will set an example for the entire country."
– Hilda Legg, Administrator US Rural Utilities Service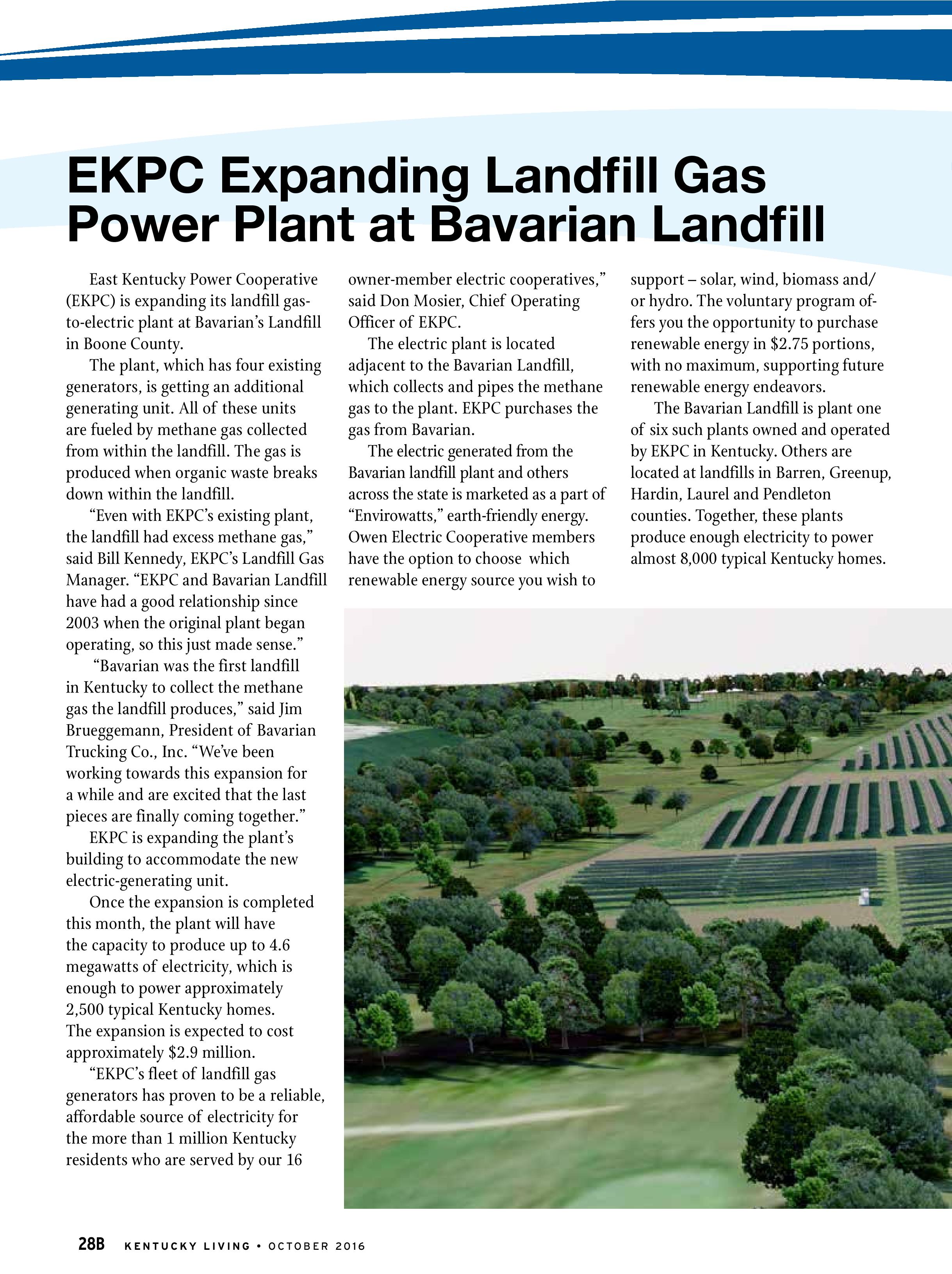 "We now have green power in Kentucky for the first time."
– Martin Huelsmann, Chairman Kentucky Public Service Commission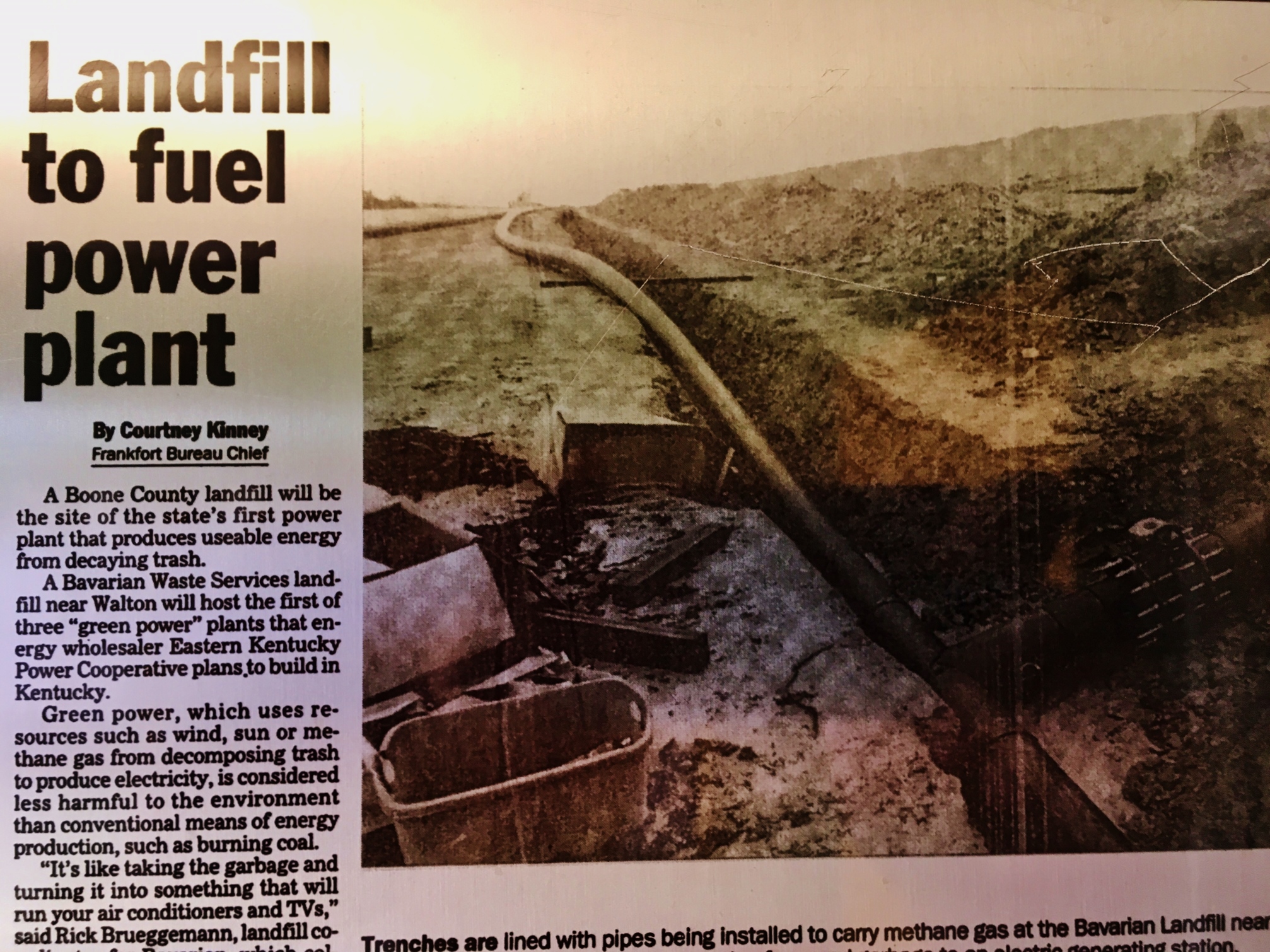 Northern Kentucky has been a leader in so many areas, now we are the leader in something that will benefit both energy consumers and the environment."
– Gary Moore, Boone County Judge-Executive