Recycling
Because Bavarian specializes in the management of waste, we have several recycling programs available for our customers. We care about both our environment and our neighborhood and feel both obliged and privileged to be good stewards of our God-given natural resources. To that end, we have worked diligently to devise innovative ways to recycle many of the products that are usually buried in landfills. We believe in resource recovery that makes sense! The following is a list of the ways we recycle:
Wood: We at Bavarian segregate any loads of clean brush or pallets or scrap lumber and process them through an industrial grade grinder. This produces a fine mulch product that we sell to local mulch processors and vendors. We do not dye the mulch, but have it available for sale in its raw state.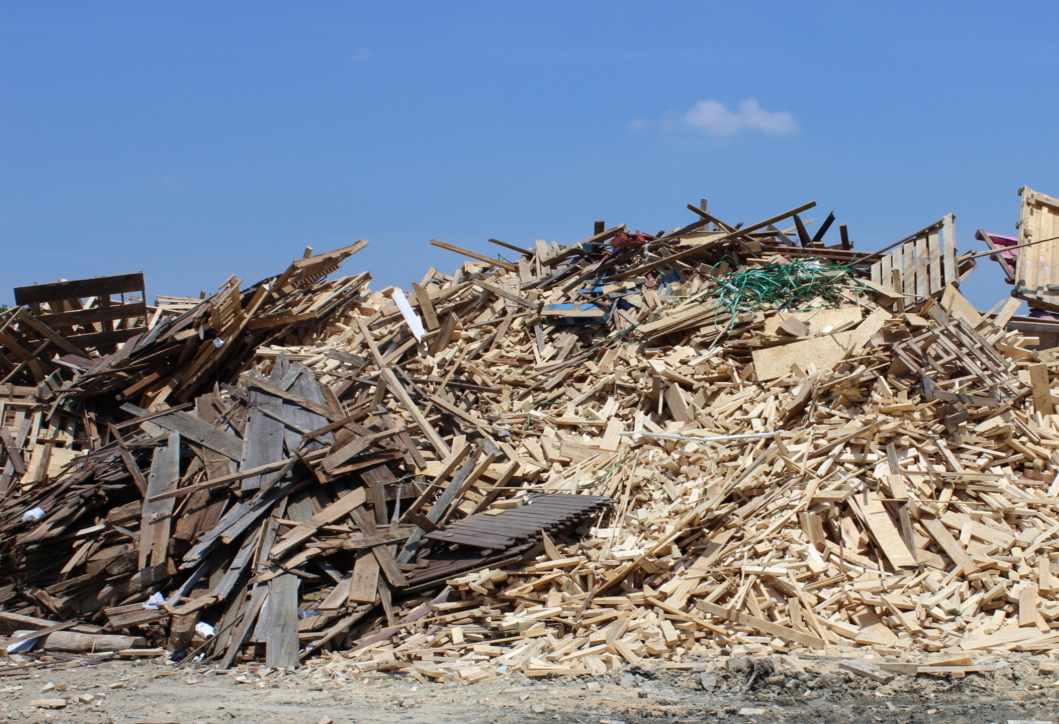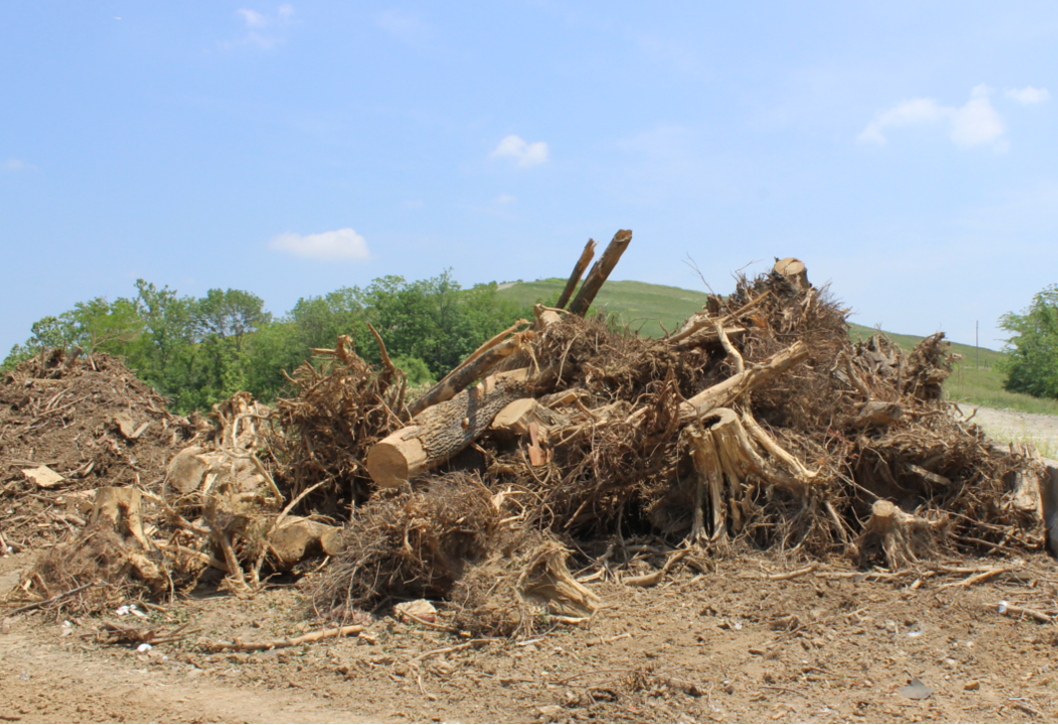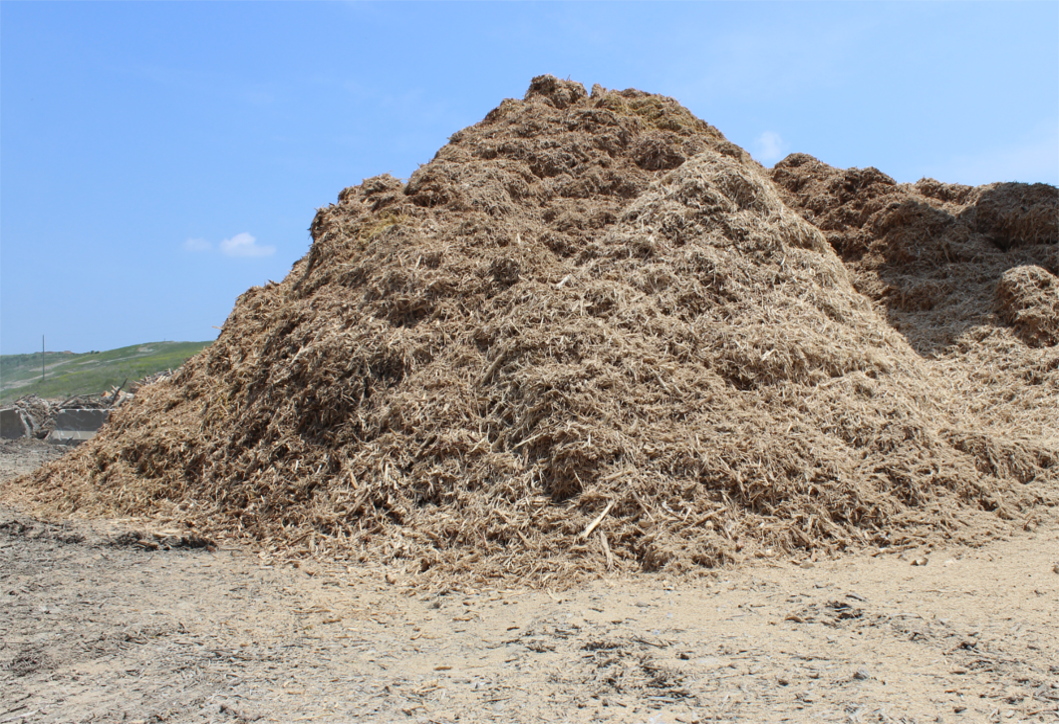 Ferrous Metal: Bavarian operators at the working face of our landfill separate large ferrous metal items from the waste that we receive in order to send it to local recycling centers. We also have a dumpster at our public dumping area specifically for recyclable metal items.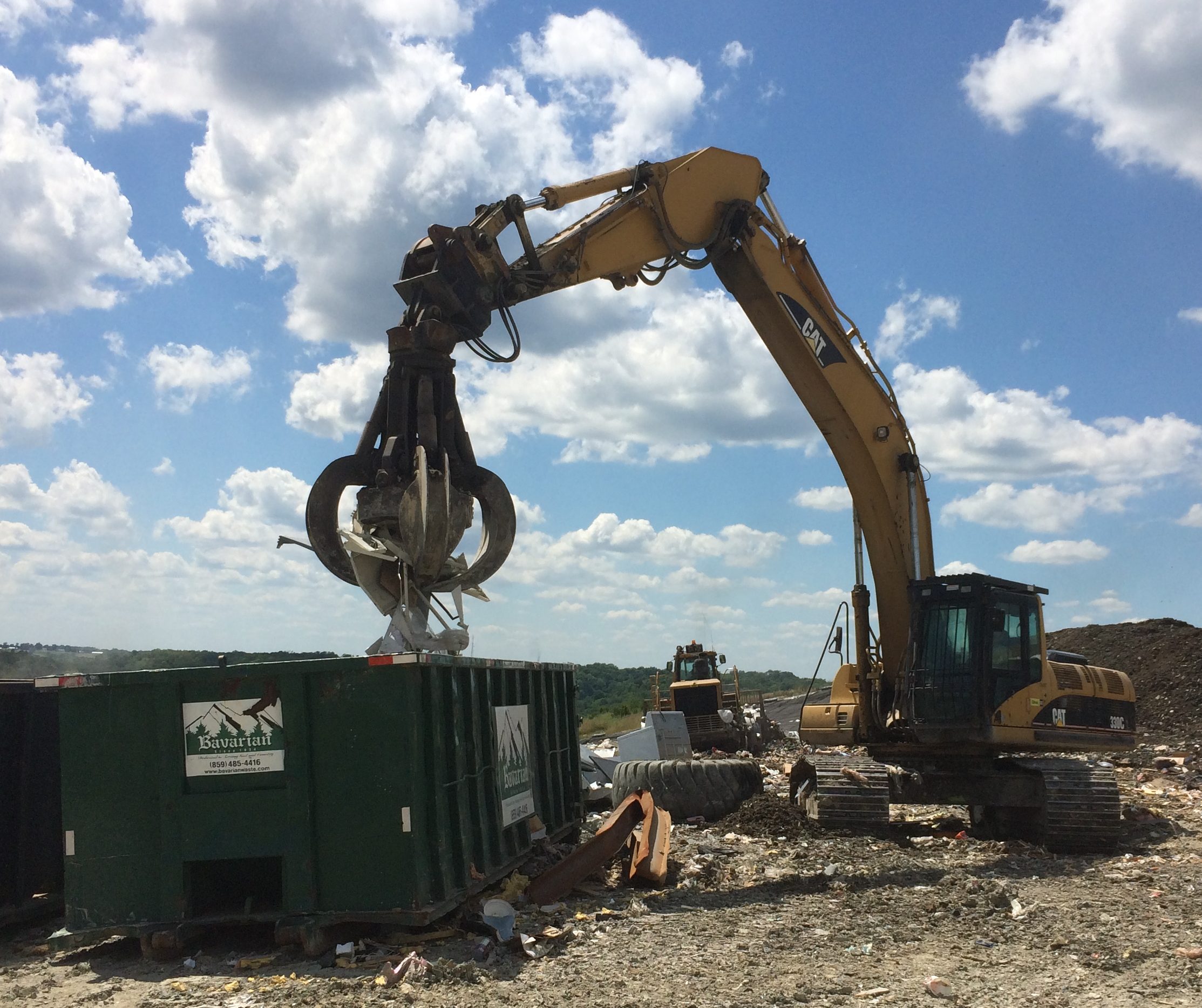 A Bavarian employee uses an electromagnetic claw to sort ferrous metals from other waste. The sorted metals are sent to recycling centers.
Concrete/Masonry: Bavarian recycles the clean concrete and masonry that we receive from demolition contractors. We process the concrete and masonry through our on-site rock crusher to make gravel which we use in our on-site roads and the dumping area at the working face of our site.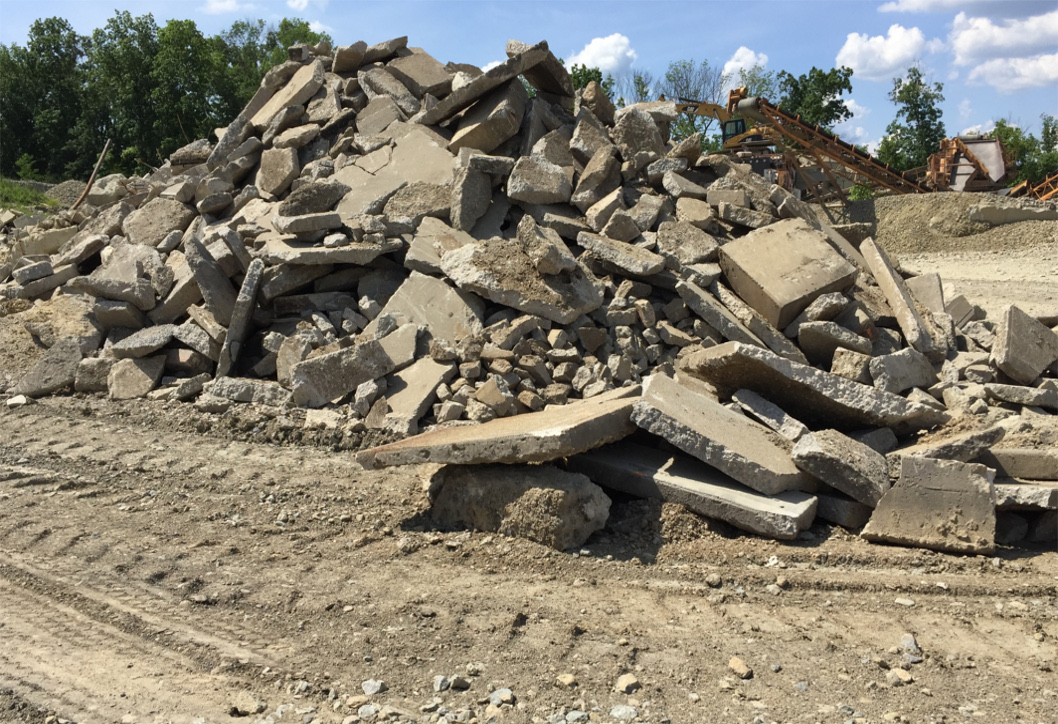 Clean concrete ready for processing. Bavarian's rock crusher is visible in the background.
All Waste: All the waste that we bury at Bavarian is, in some sense, recycled. As the waste decays, it produces methane gas which we capture and pipe to East Kentucky Power Cooperative's on-site power plant. There the gas is burned in massive engines to produce 3.2 Megawatts of energy every hour. However, East Kentucky is currently working to expand their plant which will increase the energy output capability of the waste to energy plant to 4.6 Megawatts.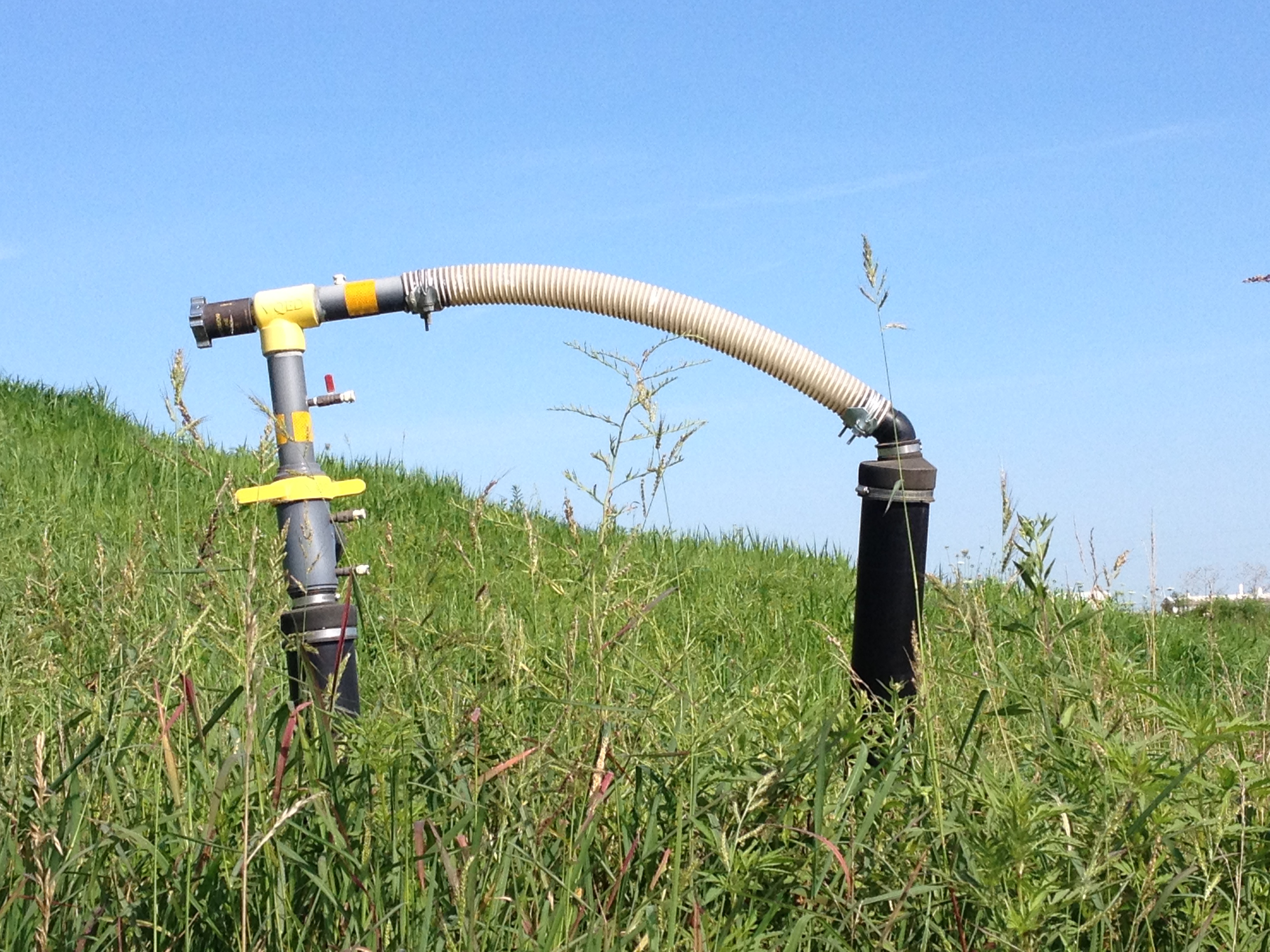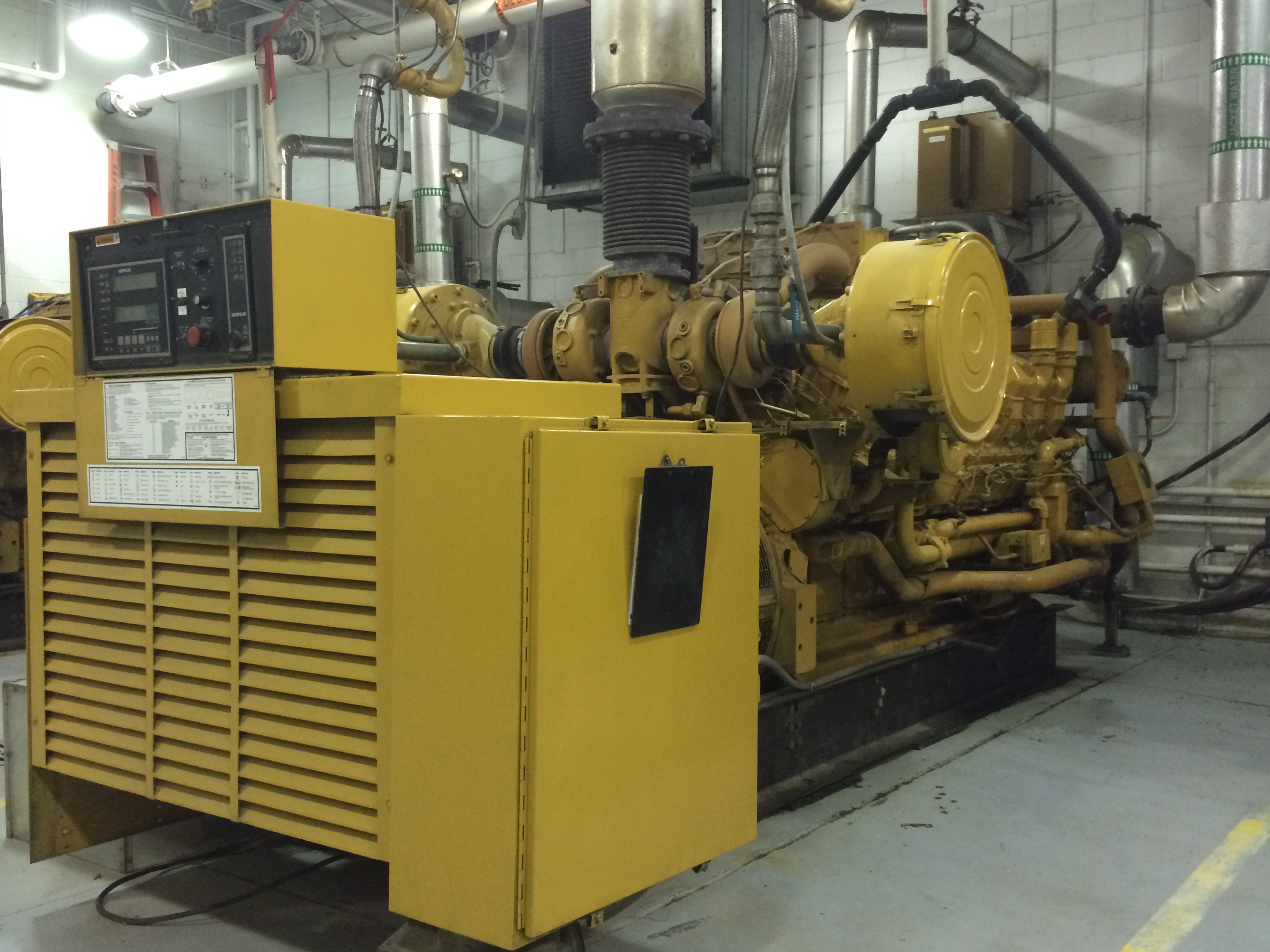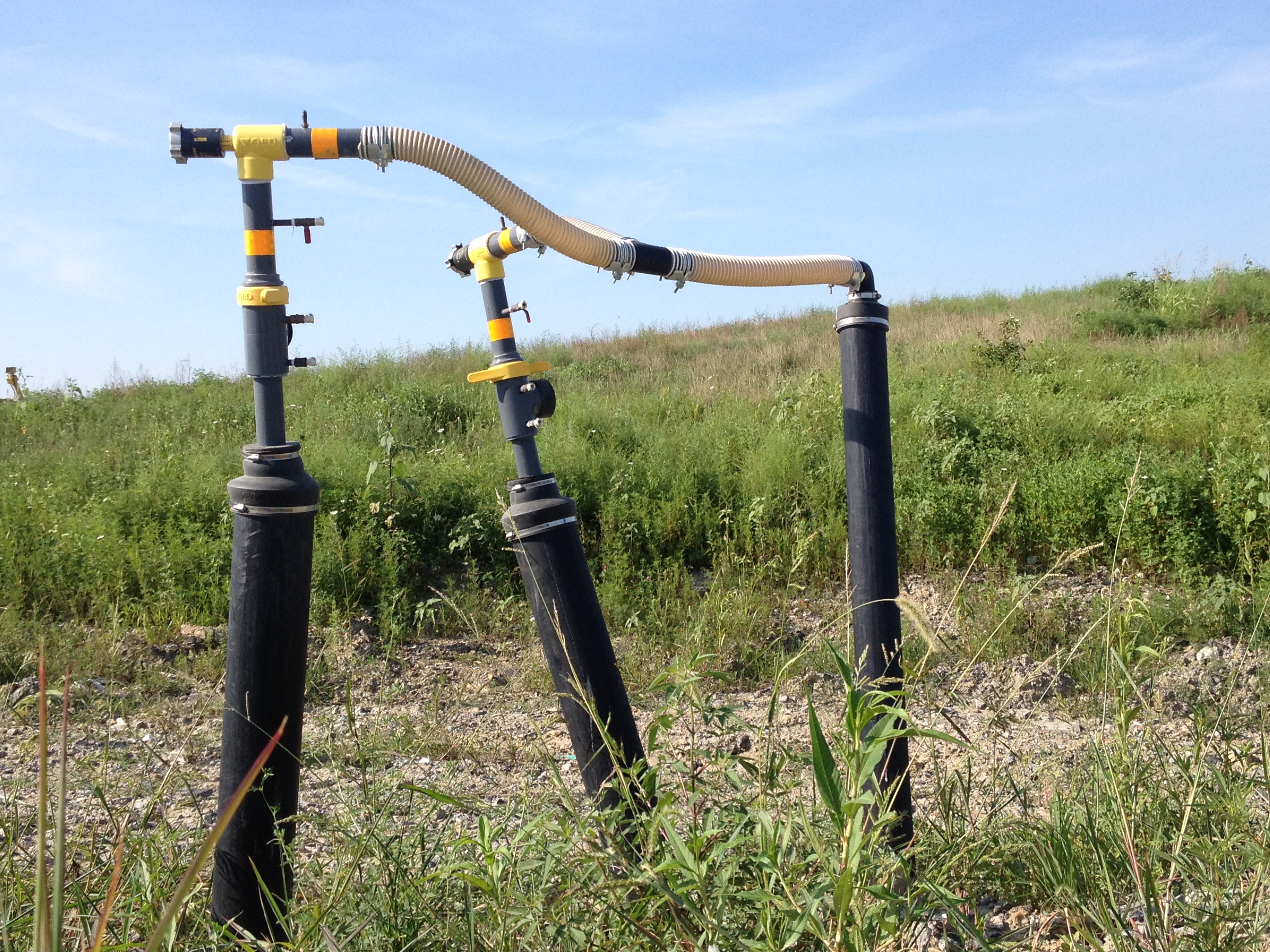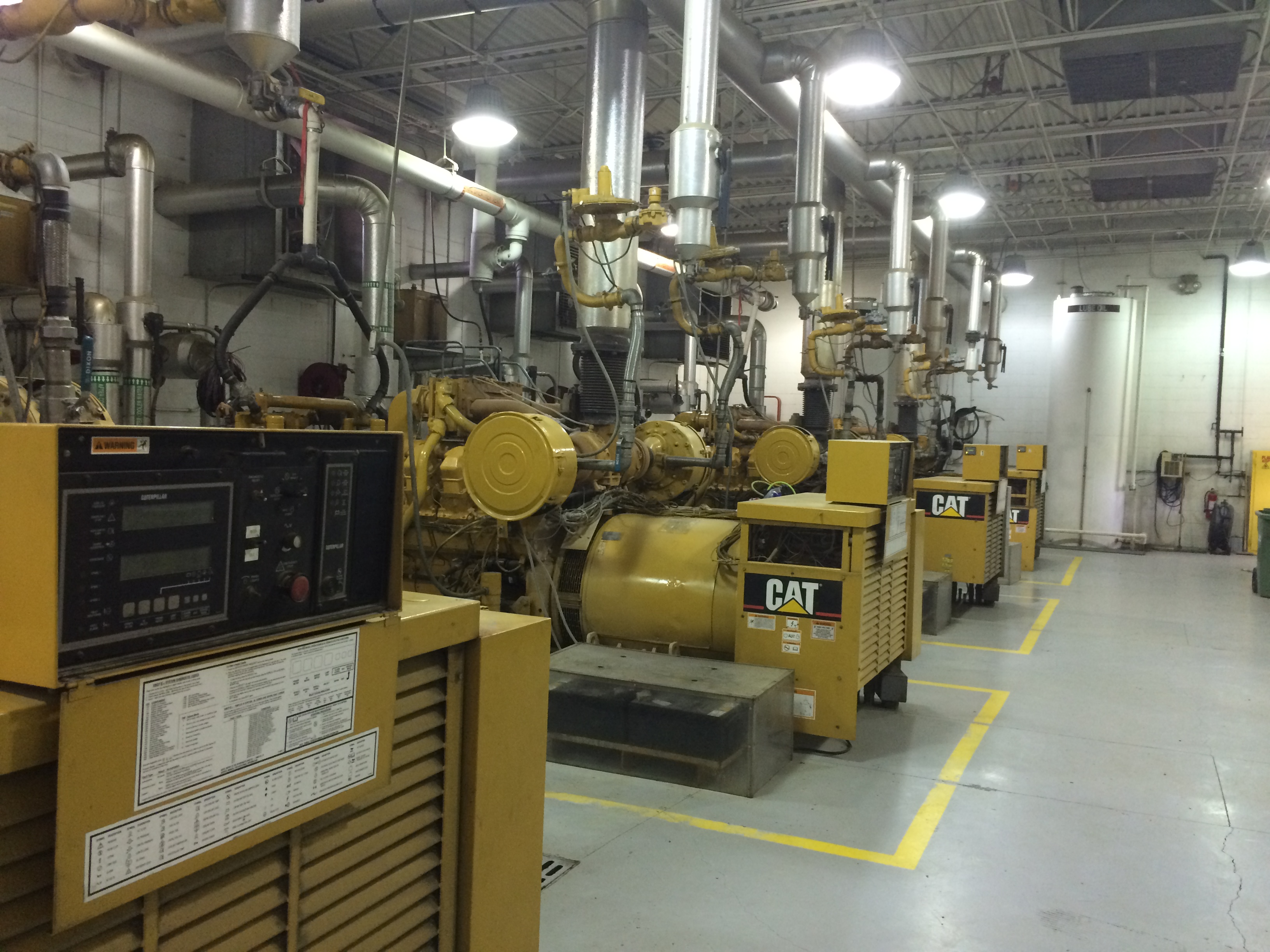 Bavarian does not offer household or residential recycling programs or drop-offs. However, Boone County does offer some recycling programs. We invite you to visit their website to learn more.